Video purchase, streaming, downloading,unlimited viewing, too! !
Interlocking with ROCKET+1D/PistonSA/Cyclone SA/U.F.O. SA possible!

To log in to DPVR-4D, select "Log in" on the left side of the screen. You can purchase applications from the left side of the screen. If you have already purchased video content from other sites, you can view it by selecting "Purchased List" at the top of the screen.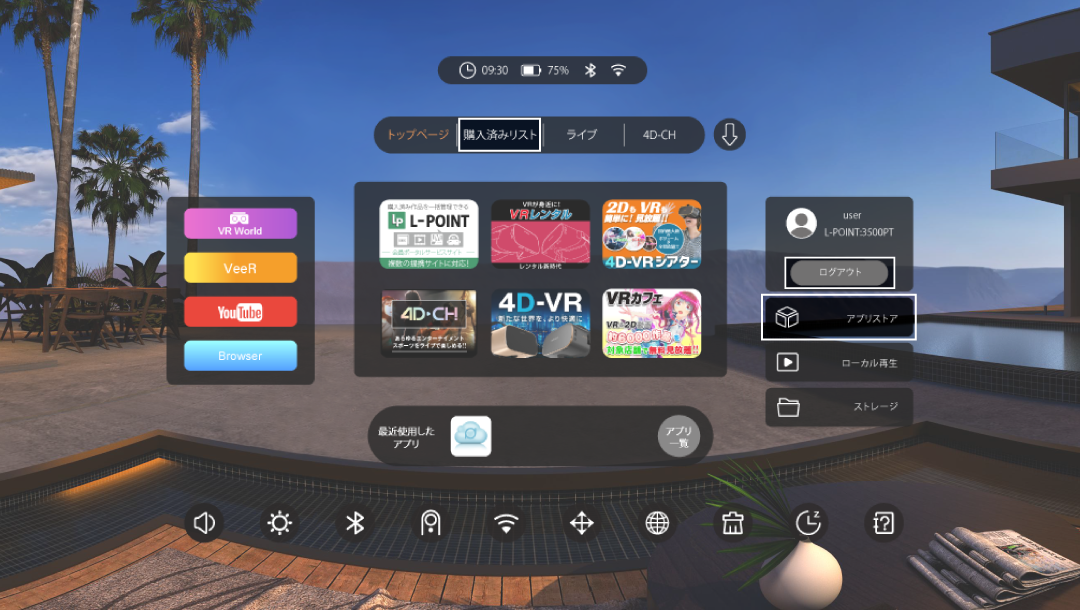 For more information on how to use the DPVR-4D,please visit the official DPVR-4D website.


Streaming playback is available in Theater mode by simply pressing the thumbnail.
To watch 2D videos, you must select the 2D button on the left side to switch the display.
Downloading from video details is also easy! You can also select external storage ( SD / HDD etc. )
Only movies that are marked as streaming compatible
on the product page will appear in the list of purchased movies.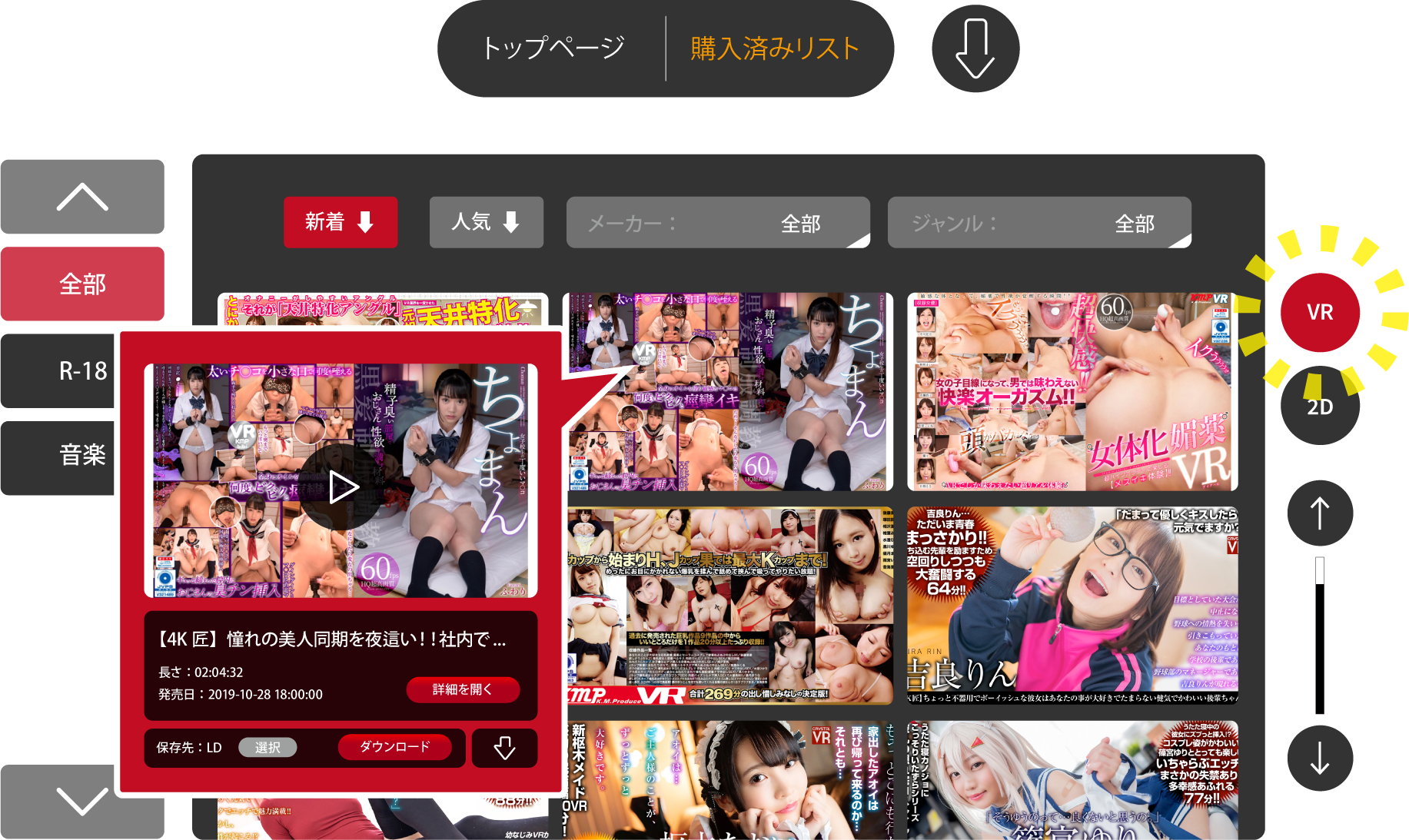 Download directly to SD card! ( Support up to 256GB )
And with the VRServer, you can sort the videos into folders on your computer according to your preferences,
and they will be reflected directly on the HMD.2TB of capacity means you can store a lot of Adult Festa videos!

If you are a subscriber to an all-you-can-watch streaming service, log in to HMD with your subscription account and purchase the "adafest" app (free) from the app store. Then, just launch the app and you can watch as many videos as you want.Both 2D and VR videos are displayed in a list view for easy and clear operation!
PC (4K Takumi): approx. 100-200 files
Direct DL from DPVR-4D: approx. 500 files or more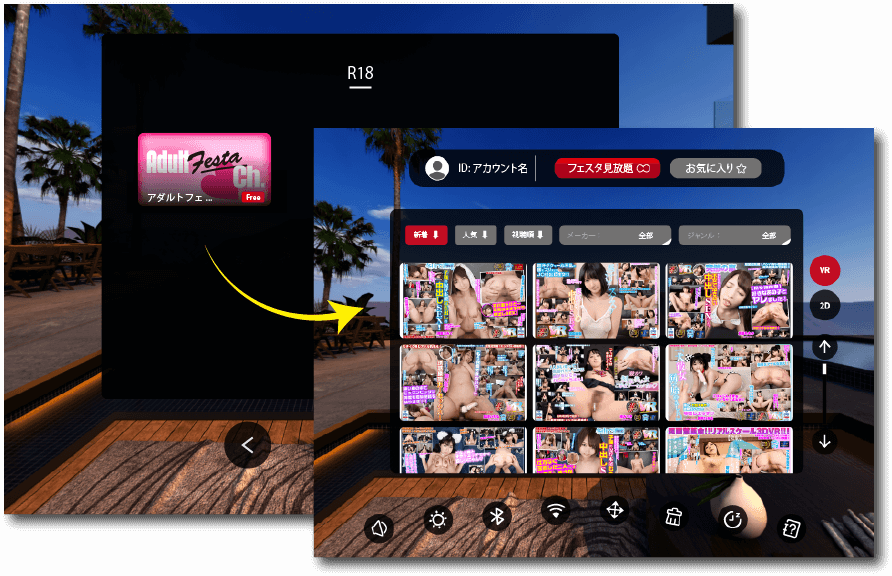 Unlimited streaming is available
by registering from either VR or TV.
Over 5,000 VR and TV titles are available
for unlimited viewing!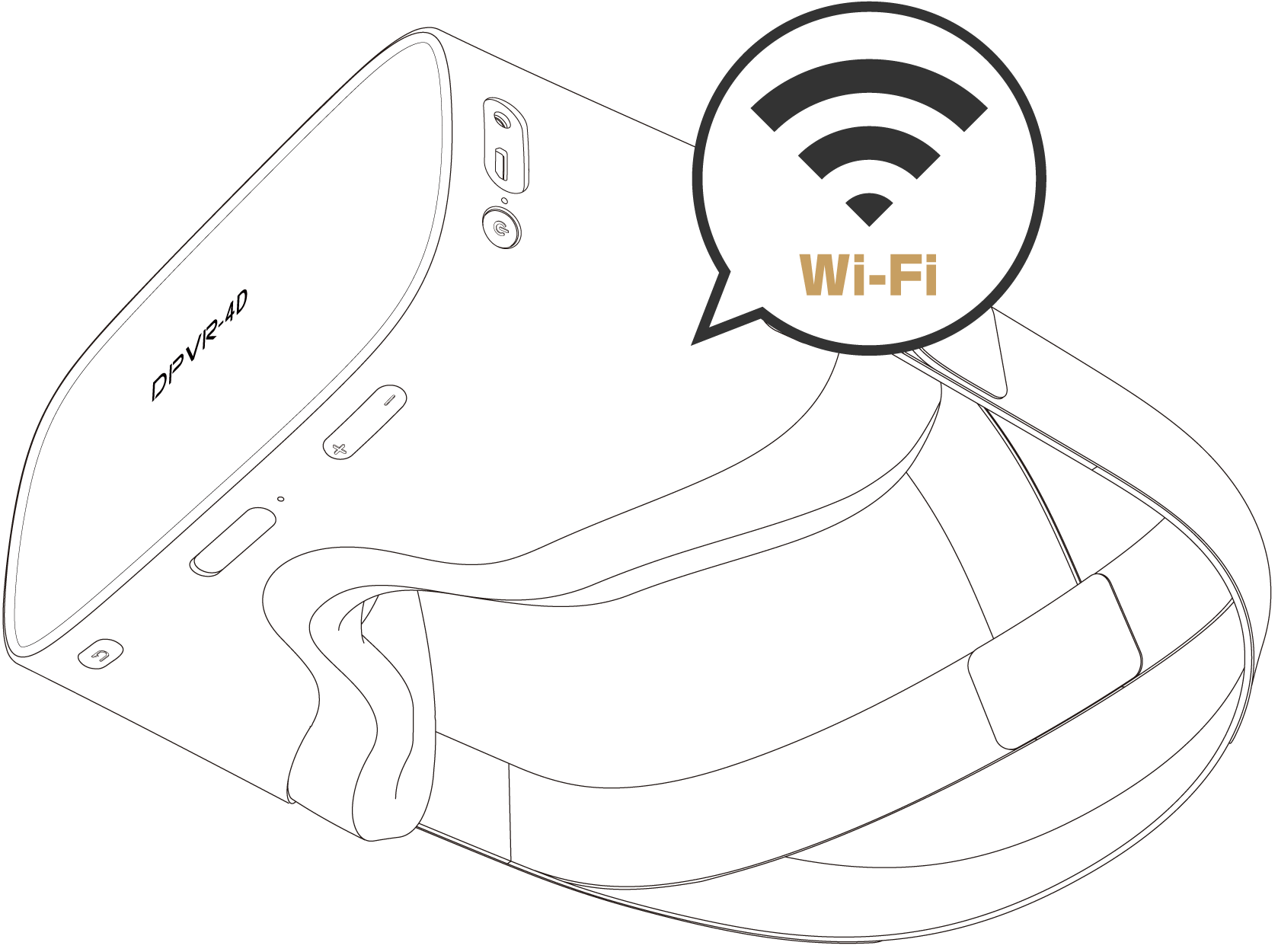 Connect to the store's Wi-Fi and select VR World for unlimited 4D-VR viewing!
All you can watch 2D / VR videos of general and adult movies!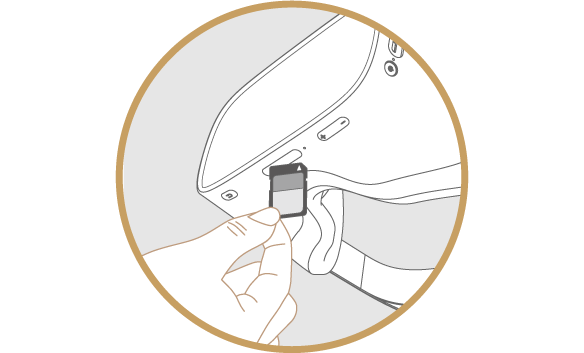 Just insert an SD card into the main unit and you can easily watch VR videos!


Just scan the QR code with your phone and it'll show up in your purchase history for easy viewing!
( To use
Member Registration
is required)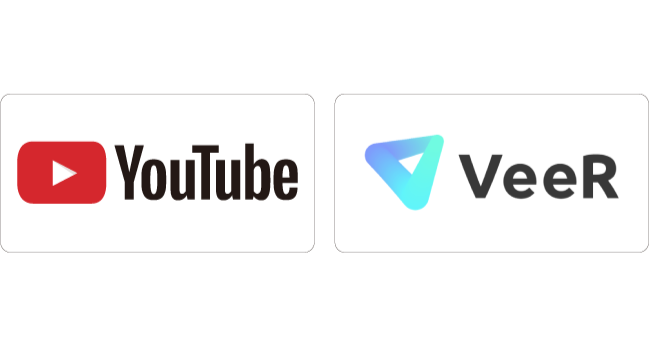 You can enjoy the Internet with the head mount on!
YouTube / VeeR / game application / Player apps, etc.
You can also enjoy various ways of entertainment other than video playback.
Enjoy unlimited streaming, 2D and VR!
For 2,980 JPY/month, you can stream all the 2D and VR videos you want!
PRESTIGE All you can watch
For 1,980 JPY/month, you can watch PRESTIGE's 2D and VR videos as much as you want!